---
"Maisha is a versatile, easy-to-use theme inspired by beautiful "Virunga" movie. It offers variety of customization options, like six different blog layouts, two header layouts and five beautiful page templates. This opens tons of possibilities to build sites thatrange from a non-profit/charity type sites to the premium blog sites and more. Maisha is fully responsive and will nicely adapt to any screen size while keeping readers focused on the most important, your content."
-
Anariel Design
(theme author)
Theme Details
---
| | |
| --- | --- |
| Websites Found | 168 |
| URI | theme.wordpress.com/themes/maisha/ |
| Version | 2.0.8 |
| Author | Anariel Design |
| Author URI | theme.wordpress.com/themes/by/anariel-design/ |
| License | GNU General Public License v2 or later |
| Tags | accessibility-ready, author-bio, black, classic-menu, custom-background, custom-colors, custom-header, custom-menu, dark, editor-style, featured-content-with-pages, featured-images, gray, left-sidebar, light, microformats, one-page, orange, post-formats, responsive-layout, right-sidebar, rtl-language-support, sticky-post, threaded-comments, two-columns, white |
Popular Sites
---
We crawl the top 1+ million sites and these are the most popular websites we've found using the Maisha WordPress theme.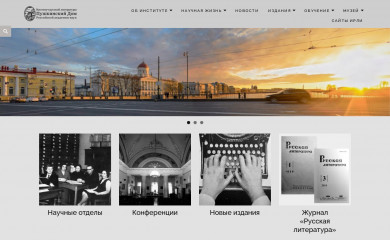 pushkinskijdom.ru isif.asia quiltsofvalour.com.au wingsofhopeforafrica.ca mobilis.be laser-lb.org
Websites Per Theme Version
| Version | Websites | |
| --- | --- | --- |
| 2.0.8 | 19 | 12.34% |
| 2.0.7 | 4 | 2.597% |
| 2.0.3 | 1 | 0.649% |
| 2.0.1 | 2 | 1.299% |
| 2.0.0 | 4 | 2.597% |
| 1.8.5 | 2 | 1.299% |
| 1.8.3 | 10 | 6.494% |
| 1.8.2 | 1 | 0.649% |
| 1.8.1 | 6 | 3.896% |
| 1.8.0 | 4 | 2.597% |
| 1.7.9 | 2 | 1.299% |
| 1.7.8 | 2 | 1.299% |
| 1.7.7 | 4 | 2.597% |
| 1.7.6 | 5 | 3.247% |
| 1.7.5 | 4 | 2.597% |
| 1.7.4 | 4 | 2.597% |
| 1.7.2 | 6 | 3.896% |
| 1.7.1 | 1 | 0.649% |
| 1.6.9 | 3 | 1.948% |
| 1.6.8 | 3 | 1.948% |
| 1.6.7 | 4 | 2.597% |
| 1.6.3 | 2 | 1.299% |
| 1.6.2 | 1 | 0.649% |
| 1.6.0 | 1 | 0.649% |
| 1.5.7 | 5 | 3.247% |
| 1.5.4 | 2 | 1.299% |
| 1.5.1 | 3 | 1.948% |
| 1.4 | 4 | 2.597% |
| 1.3 | 6 | 3.896% |
| 1.2.9 | 3 | 1.948% |
| 1.2.8 | 1 | 0.649% |
| 1.2.5 | 2 | 1.299% |
| 1.2.4 | 4 | 2.597% |
| 1.2.3 | 5 | 3.247% |
| 1.2.2 | 4 | 2.597% |
| 1.2.1 | 4 | 2.597% |
| 1.1 | 6 | 3.896% |
| 1.0.9 | 5 | 3.247% |
| 1.0.6 | 1 | 0.649% |
| 1.0.5 | 1 | 0.649% |
| 1.0.4 | 1 | 0.649% |
| 1.0.1 | 1 | 0.649% |
| 1.0 | 1 | 0.649% |