---
"OneTone is a super responsive one-page WordPress theme developed on the powerful Bootstrap framework along with the flexible HTML5 and CSS3. Coming with a modern, clean, and professional layout, this theme is exclusively crafted for the needs of modern business and creative startups with the maximum customization in the simplest way. Most noteworthy, OneTone seamlessly supports page builder Elementor which lets you custom everything without touching a line of code really. Therefore, you can custom or rebuild every section such as Services, About, Gallery, Clients, and options like backgrounds with video or parallax scrolling, Font Awesome Icons, custom CSS. Thanks to its awesome OneTone Companion, you can install all templates with just one click. Beyond that, OneTone is an SEO optimized and retina ready theme that compatible with massive premium plugins such as bbPress, Polylang, and Contact Form 7. Further, it offers a perfect WooCommerce compatibility. You can build all sort of online stores to establish the reputation of professionalism and reliability for your brand."
Theme Details
---
| | |
| --- | --- |
| Websites Found | 1,126 |
| URI | mageewp.com/onetone-theme.html |
| Version | 3.0.7 |
| Author | MageeWP |
| Author URI | mageewp.com |
| License | GNU General Public License |
| Tags | one-column, two-columns, custom-background, custom-header, custom-menu, theme-options, left-sidebar, translation-ready, editor-style, featured-images, full-width-template, rtl-language-support, custom-colors, threaded-comments, buddypress, post-formats, e-commerce |
Popular Sites
---
We crawl the top 1+ million sites and these are the most popular websites we've found using the OneTone WordPress theme.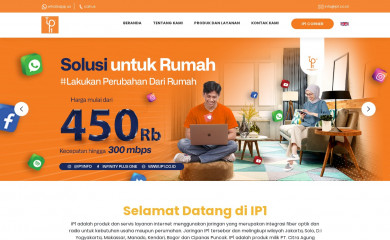 ip1.co.id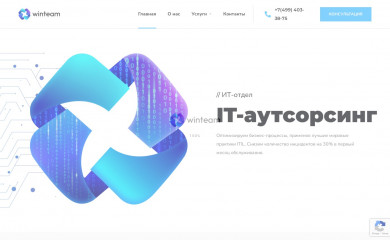 winteam.pro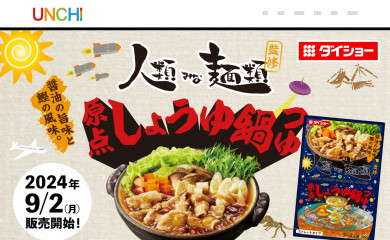 unchi-co.com
technocratsgroup.edu.in megacompuworld.com onedgepnp.com
Websites Per Theme Version
| Version | Websites | |
| --- | --- | --- |
| 3.0.7 | 1 | 0.129% |
| 3.0.6 | 1 | 0.129% |
| 3.0.4 | 3 | 0.386% |
| 3.0.3 | 5 | 0.644% |
| 2.5.6 | 15 | 1.931% |
| 2.5.5 | 14 | 1.802% |
| 2.5.4 | 1 | 0.129% |
| 2.5.3 | 1 | 0.129% |
| 2.5.2 | 14 | 1.802% |
| 2.5.1 | 6 | 0.772% |
| 2.4.9 | 21 | 2.703% |
| 2.4.8 | 12 | 1.544% |
| 2.4.7 | 32 | 4.118% |
| 2.4.6 | 4 | 0.515% |
| 2.4.5 | 6 | 0.772% |
| 2.4.4 | 1 | 0.129% |
| 2.4.3 | 3 | 0.386% |
| 2.4.2 | 6 | 0.772% |
| 2.4.1 | 1 | 0.129% |
| 2.3.9 | 7 | 0.901% |
| 2.3.8 | 10 | 1.287% |
| 2.3.7 | 6 | 0.772% |
| 2.3.6 | 1 | 0.129% |
| 2.3.5 | 2 | 0.257% |
| 2.3.3 | 9 | 1.158% |
| 2.3.2 | 3 | 0.386% |
| 2.3.1 | 2 | 0.257% |
| 2.2.9 | 5 | 0.644% |
| 2.2.6 | 18 | 2.317% |
| 2.2.4 | 1 | 0.129% |
| 2.2.3 | 6 | 0.772% |
| 2.2.2 | 1 | 0.129% |
| 2.2.1 | 12 | 1.544% |
| 2.2.0 | 1 | 0.129% |
| 2.1.8 | 6 | 0.772% |
| 2.1.7 | 4 | 0.515% |
| 2.1.5 | 5 | 0.644% |
| 2.1.4 | 2 | 0.257% |
| 2.1.3 | 3 | 0.386% |
| 2.1.2 | 4 | 0.515% |
| 2.1.1 | 1 | 0.129% |
| 2.1.0 | 23 | 2.96% |
| 2.0.9 | 21 | 2.703% |
| 2.0.8 | 9 | 1.158% |
| 2.0.7 | 6 | 0.772% |
| 2.0.6 | 1 | 0.129% |
| 2.0.5 | 31 | 3.99% |
| 2.0.4 | 9 | 1.158% |
| 2.0.3 | 12 | 1.544% |
| 2.0.2 | 13 | 1.673% |
| 2.0.1 | 13 | 1.673% |
| 1.11.2 | 1 | 0.129% |
| 1.9.5 | 1 | 0.129% |
| 1.9.4 | 2 | 0.257% |
| 1.9.3 | 2 | 0.257% |
| 1.9.2 | 1 | 0.129% |
| 1.9.1 | 12 | 1.544% |
| 1.9.0 | 10 | 1.287% |
| 1.8.9 | 14 | 1.802% |
| 1.8.8 | 8 | 1.03% |
| 1.8.7 | 27 | 3.475% |
| 1.8.6 | 11 | 1.416% |
| 1.8.5 | 19 | 2.445% |
| 1.8.4 | 8 | 1.03% |
| 1.8.3 | 2 | 0.257% |
| 1.8.2 | 5 | 0.644% |
| 1.8.1 | 8 | 1.03% |
| 1.8.0 | 5 | 0.644% |
| 1.7.9 | 6 | 0.772% |
| 1.7.7 | 1 | 0.129% |
| 1.7.5 | 2 | 0.257% |
| 1.7.2 | 2 | 0.257% |
| 1.7.1 | 2 | 0.257% |
| 1.7.0 | 5 | 0.644% |
| 1.6.8 | 6 | 0.772% |
| 1.6.7 | 12 | 1.544% |
| 1.6.5 | 28 | 3.604% |
| 1.6.4 | 1 | 0.129% |
| 1.6.3 | 21 | 2.703% |
| 1.6.1 | 9 | 1.158% |
| 1.5.14 | 1 | 0.129% |
| 1.5.9 | 21 | 2.703% |
| 1.5.7 | 13 | 1.673% |
| 1.5.6 | 3 | 0.386% |
| 1.5.5 | 4 | 0.515% |
| 1.5.4 | 1 | 0.129% |
| 1.5.2 | 3 | 0.386% |
| 1.5.1 | 19 | 2.445% |
| 1.5.0 | 4 | 0.515% |
| 1.4.9 | 2 | 0.257% |
| 1.4.8 | 1 | 0.129% |
| 1.4.7 | 17 | 2.188% |
| 1.4.6 | 10 | 1.287% |
| 1.4.5 | 1 | 0.129% |
| 1.4.4 | 9 | 1.158% |
| 1.4.3 | 10 | 1.287% |
| 1.4.2 | 2 | 0.257% |
| 1.4.0 | 1 | 0.129% |
| 1.3.5 | 1 | 0.129% |
| 1.2.9 | 4 | 0.515% |
| 1.2.5 | 1 | 0.129% |
| 1.2.4 | 3 | 0.386% |
| 1.2.3 | 6 | 0.772% |
| 1.2.2 | 2 | 0.257% |
| 1.1.9 | 1 | 0.129% |
| 1.1.8 | 2 | 0.257% |
| 1.1.6 | 3 | 0.386% |
| 1.1.1 | 1 | 0.129% |
| 1.1.0 | 3 | 0.386% |
| 1.0.7 | 1 | 0.129% |
| 1.0.6 | 2 | 0.257% |