Themes » Sydney Child
---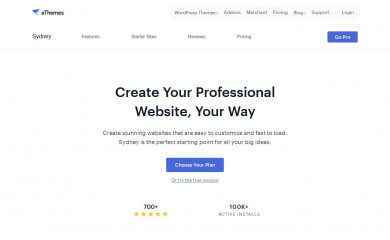 "Sydney is a powerful business theme that provides a fast way for companies or freelancers to create an awesome online presence. As well as being fully compatible with Elementor, Sydney brings plenty of customization possibilities like access to all Google Fonts, full color control, layout control, logo upload, full screen slider, header image, sticky navigation and much more. Also, Sydney provides all the construction blocks you need to rapidly create an engaging front page. Looking for a quick start with Sydney? With just a few clicks, you can import one of our existing demos (https://athemes.com/sydney-demos/)"
Theme Details
---
| | |
| --- | --- |
| Websites Found | 1,145 |
| URI | athemes.com/theme/sydney |
| Version | 2.10.1661495155 |
| Author | aThemes |
| Author URI | athemes.com |
| License | not set |
| Tags | two-columns, right-sidebar, block-styles, custom-colors, custom-background, custom-header, custom-menu, featured-images, sticky-post, theme-options, threaded-comments, translation-ready |
Popular Sites
---
We crawl the top 1+ million sites and these are the most popular websites we've found using the Sydney Child WordPress theme.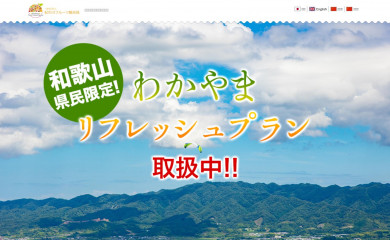 kinokawa-dmo.com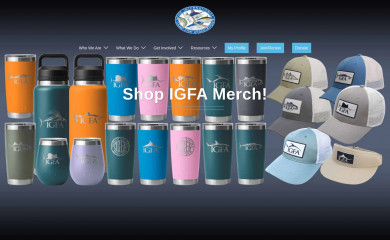 igfa.org
xtriweb.com teconis.com njsl.org douroacima.pt
Websites Per Theme Version
| Version | Websites | |
| --- | --- | --- |
| 2.10.1661495155 | 1 | 0.231% |
| 2.06.1654048401 | 1 | 0.231% |
| 2.06.1653564072 | 1 | 0.231% |
| 2.06 | 1 | 0.231% |
| 2.05.1652323496 | 1 | 0.231% |
| 2.03.1650819658 | 1 | 0.231% |
| 2.02.1649389039 | 1 | 0.231% |
| 2.02.1648832720 | 1 | 0.231% |
| 2.01.1646304662 | 1 | 0.231% |
| 2.0.1648480127 | 1 | 0.231% |
| 2.0 | 1 | 0.231% |
| 1.20190811.1947 | 1 | 0.231% |
| 1.86.1641479658 | 1 | 0.231% |
| 1.86.1640669124 | 2 | 0.462% |
| 1.85.1639462456 | 1 | 0.231% |
| 1.85.1639079846 | 1 | 0.231% |
| 1.85.1639031924 | 1 | 0.231% |
| 1.85.1638866069 | 1 | 0.231% |
| 1.85.1638795583 | 1 | 0.231% |
| 1.85 | 1 | 0.231% |
| 1.84.1636470778 | 1 | 0.231% |
| 1.84.1635958576 | 1 | 0.231% |
| 1.84.1635869136 | 1 | 0.231% |
| 1.82.1633538702 | 1 | 0.231% |
| 1.80.1632477451 | 1 | 0.231% |
| 1.79.1631725422 | 1 | 0.231% |
| 1.78.1629321399 | 1 | 0.231% |
| 1.78.1628775181 | 1 | 0.231% |
| 1.78.1628318051 | 1 | 0.231% |
| 1.78.1627387403 | 1 | 0.231% |
| 1.77.162387183918 | 1 | 0.231% |
| 1.77.1626279982 | 1 | 0.231% |
| 1.77.1623832789 | 1 | 0.231% |
| 1.77.1622640871 | 1 | 0.231% |
| 1.76.1622479370 | 1 | 0.231% |
| 1.76.1621858961 | 1 | 0.231% |
| 1.76.1620288444 | 1 | 0.231% |
| 1.76.1619156212 | 1 | 0.231% |
| 1.76 | 1 | 0.231% |
| 1.75.1614980153 | 1 | 0.231% |
| 1.75.1614377438 | 1 | 0.231% |
| 1.75.1613921015 | 1 | 0.231% |
| 1.75 | 1 | 0.231% |
| 1.74.1613900107 | 1 | 0.231% |
| 1.74.1613762994 | 1 | 0.231% |
| 1.74.1613558852 | 1 | 0.231% |
| 1.74.1613488359 | 1 | 0.231% |
| 1.73.1611909753 | 1 | 0.231% |
| 1.73.1611147287 | 1 | 0.231% |
| 1.73.1611063417 | 1 | 0.231% |
| 1.73.1610953477 | 1 | 0.231% |
| 1.73.1610887107 | 1 | 0.231% |
| 1.73.1610449534 | 1 | 0.231% |
| 1.73.1610119925 | 1 | 0.231% |
| 1.73.1609950981 | 1 | 0.231% |
| 1.73.1609596799 | 1 | 0.231% |
| 1.73.1608900705 | 1 | 0.231% |
| 1.73.1608646173 | 1 | 0.231% |
| 1.73 | 1 | 0.231% |
| 1.72.1608454017 | 1 | 0.231% |
| 1.72.1608452281 | 1 | 0.231% |
| 1.72.1607620735 | 1 | 0.231% |
| 1.72.1607517857 | 1 | 0.231% |
| 1.72.1607482022 | 1 | 0.231% |
| 1.72.1607341676 | 1 | 0.231% |
| 1.72.1606766407 | 1 | 0.231% |
| 1.71.1606378197 | 1 | 0.231% |
| 1.71.1605376275 | 1 | 0.231% |
| 1.71.1605292731 | 1 | 0.231% |
| 1.71.1605177740 | 1 | 0.231% |
| 1.71.1604500173 | 1 | 0.231% |
| 1.71.1604498661 | 1 | 0.231% |
| 1.71.1603430904 | 1 | 0.231% |
| 1.68.1604559034 | 1 | 0.231% |
| 1.68.1600454326 | 1 | 0.231% |
| 1.68.1600270102 | 1 | 0.231% |
| 1.67.1600082188 | 1 | 0.231% |
| 1.67.24 | 1 | 0.231% |
| 1.67 | 1 | 0.231% |
| 1.66.1597890196 | 1 | 0.231% |
| 1.66.1597756607 | 1 | 0.231% |
| 1.66.1597555154 | 1 | 0.231% |
| 1.65.1639024103 | 1 | 0.231% |
| 1.65.1597143330 | 1 | 0.231% |
| 1.65.1596964648 | 1 | 0.231% |
| 1.64.1596633453 | 1 | 0.231% |
| 1.64.1596471059 | 1 | 0.231% |
| 1.64.1595721748 | 1 | 0.231% |
| 1.64.1595099422 | 1 | 0.231% |
| 1.64.1593492701 | 1 | 0.231% |
| 1.64.1593441999 | 1 | 0.231% |
| 1.64 | 1 | 0.231% |
| 1.63.1593122570 | 1 | 0.231% |
| 1.63.1593101951 | 1 | 0.231% |
| 1.63.1592477391 | 1 | 0.231% |
| 1.63.1592470906 | 1 | 0.231% |
| 1.63.1592428936 | 1 | 0.231% |
| 1.63.1592280335 | 1 | 0.231% |
| 1.63.1592056951 | 1 | 0.231% |
| 1.63 | 1 | 0.231% |
| 1.62.1592210041 | 2 | 0.462% |
| 1.62.1591366584 | 1 | 0.231% |
| 1.62.1590674351 | 1 | 0.231% |
| 1.62.1589480934 | 1 | 0.231% |
| 1.61.1589367248 | 1 | 0.231% |
| 1.61.1588891377 | 1 | 0.231% |
| 1.60.1594245847 | 1 | 0.231% |
| 1.60.1588349588 | 1 | 0.231% |
| 1.60.1588186129 | 1 | 0.231% |
| 1.60.1587907643 | 1 | 0.231% |
| 1.60.1587676946 | 1 | 0.231% |
| 1.60.1587662040 | 1 | 0.231% |
| 1.60.1587147946 | 1 | 0.231% |
| 1.60.1586661798 | 1 | 0.231% |
| 1.60.1586183058 | 1 | 0.231% |
| 1.60.1585327511 | 1 | 0.231% |
| 1.60.1584767297 | 2 | 0.462% |
| 1.60.1584438525 | 1 | 0.231% |
| 1.59.1583811186 | 1 | 0.231% |
| 1.59.1583790332 | 1 | 0.231% |
| 1.58.1585755813 | 1 | 0.231% |
| 1.58.1583328519 | 1 | 0.231% |
| 1.58.1582712833 | 1 | 0.231% |
| 1.58.1582690579 | 1 | 0.231% |
| 1.58.1582625439 | 1 | 0.231% |
| 1.58.1581897490 | 1 | 0.231% |
| 1.58.1581605844 | 1 | 0.231% |
| 1.58.1581079698 | 1 | 0.231% |
| 1.58.1579980953 | 1 | 0.231% |
| 1.58.1579860287 | 1 | 0.231% |
| 1.57.1576633181 | 1 | 0.231% |
| 1.56.1576341415 | 1 | 0.231% |
| 1.56 | 1 | 0.231% |
| 1.55.1576928000 | 1 | 0.231% |
| 1.55.1576745862 | 1 | 0.231% |
| 1.55.1575466734 | 1 | 0.231% |
| 1.55.1574966264 | 1 | 0.231% |
| 1.55.1574644479 | 1 | 0.231% |
| 1.55.1574416028 | 1 | 0.231% |
| 1.55.1574099242 | 1 | 0.231% |
| 1.55.1573840180 | 1 | 0.231% |
| 1.55.1573698645 | 1 | 0.231% |
| 1.55.1573071940 | 1 | 0.231% |
| 1.55.1572711974 | 1 | 0.231% |
| 1.55.1572467635 | 1 | 0.231% |
| 1.55.1571360622 | 1 | 0.231% |
| 1.55.1571059680 | 2 | 0.462% |
| 1.55.1571018756 | 1 | 0.231% |
| 1.55.1569946476 | 1 | 0.231% |
| 1.55.1569936268 | 1 | 0.231% |
| 1.55.1569930029 | 1 | 0.231% |
| 1.55.1569235886 | 1 | 0.231% |
| 1.55.1569113704 | 1 | 0.231% |
| 1.55.1568215097 | 1 | 0.231% |
| 1.55.1568128631 | 1 | 0.231% |
| 1.55.1567827031 | 1 | 0.231% |
| 1.55.1567805509 | 1 | 0.231% |
| 1.55.1566908640 | 1 | 0.231% |
| 1.55.1566742910 | 2 | 0.462% |
| 1.55.1566555282 | 1 | 0.231% |
| 1.55.1566400726 | 1 | 0.231% |
| 1.55.1566088612 | 1 | 0.231% |
| 1.55.1566084602 | 1 | 0.231% |
| 1.55.1565793378 | 1 | 0.231% |
| 1.55.1565636482 | 1 | 0.231% |
| 1.55.1564702375 | 1 | 0.231% |
| 1.55.1563613358 | 1 | 0.231% |
| 1.55.1563557810 | 1 | 0.231% |
| 1.55.1562858860 | 1 | 0.231% |
| 1.55.1562794749 | 1 | 0.231% |
| 1.55.1562751161 | 1 | 0.231% |
| 1.55.1561727862 | 1 | 0.231% |
| 1.55.1561565651 | 1 | 0.231% |
| 1.55.1560998939 | 1 | 0.231% |
| 1.55.1560807090 | 1 | 0.231% |
| 1.55.1560526826 | 1 | 0.231% |
| 1.55.1560302531 | 1 | 0.231% |
| 1.55.1560013482 | 1 | 0.231% |
| 1.55.1559689712 | 1 | 0.231% |
| 1.55.1559269475 | 1 | 0.231% |
| 1.55.1558533781 | 1 | 0.231% |
| 1.55.1558232018 | 1 | 0.231% |
| 1.55.1558063981 | 2 | 0.462% |
| 1.55.1557961953 | 1 | 0.231% |
| 1.55.1557798460 | 1 | 0.231% |
| 1.55.1557199907 | 1 | 0.231% |
| 1.55.1556602653 | 1 | 0.231% |
| 1.55 | 2 | 0.462% |
| 1.54.1583503778 | 1 | 0.231% |
| 1.54.1566843766 | 1 | 0.231% |
| 1.54.1556011132 | 1 | 0.231% |
| 1.54.1555847394 | 4 | 0.924% |
| 1.54.1555611750 | 1 | 0.231% |
| 1.54.1555417414 | 1 | 0.231% |
| 1.54.1555012821 | 1 | 0.231% |
| 1.54.1554751051 | 1 | 0.231% |
| 1.54.1554556605 | 1 | 0.231% |
| 1.54.1554118219 | 1 | 0.231% |
| 1.53.1622827957 | 1 | 0.231% |
| 1.53.1554753176 | 1 | 0.231% |
| 1.53.1554490742 | 1 | 0.231% |
| 1.53.1553868086 | 1 | 0.231% |
| 1.53.1553159362 | 1 | 0.231% |
| 1.53.1552641093 | 2 | 0.462% |
| 1.53.1551068931 | 1 | 0.231% |
| 1.53.1550683806 | 1 | 0.231% |
| 1.53.1550525521 | 1 | 0.231% |
| 1.53.1550142572 | 1 | 0.231% |
| 1.53.1550121675 | 1 | 0.231% |
| 1.53.1548932982 | 1 | 0.231% |
| 1.53.1548492948 | 1 | 0.231% |
| 1.53.1548355910 | 1 | 0.231% |
| 1.53.1548153967 | 1 | 0.231% |
| 1.53.1546881827 | 1 | 0.231% |
| 1.53.1546709363 | 1 | 0.231% |
| 1.53.1546536331 | 1 | 0.231% |
| 1.53.1545476557 | 1 | 0.231% |
| 1.53.1544617999 | 1 | 0.231% |
| 1.53 | 1 | 0.231% |
| 1.52.1573654991 | 1 | 0.231% |
| 1.52.1553251114 | 1 | 0.231% |
| 1.52.1550119202 | 1 | 0.231% |
| 1.52.1545459176 | 1 | 0.231% |
| 1.52.1543889741 | 1 | 0.231% |
| 1.52.1543397691 | 1 | 0.231% |
| 1.52.1542125670 | 1 | 0.231% |
| 1.52.1541690108 | 1 | 0.231% |
| 1.52.1541535921 | 1 | 0.231% |
| 1.52.1540699885 | 1 | 0.231% |
| 1.52.1539891738 | 1 | 0.231% |
| 1.52.1539460210 | 1 | 0.231% |
| 1.52.1539267215 | 1 | 0.231% |
| 1.52.1539072548 | 1 | 0.231% |
| 1.52.1538071494 | 1 | 0.231% |
| 1.52.1537740985 | 1 | 0.231% |
| 1.52.1537514864 | 1 | 0.231% |
| 1.52.1536595336 | 1 | 0.231% |
| 1.52.1536025273 | 1 | 0.231% |
| 1.52 | 1 | 0.231% |
| 1.51.1535582106 | 1 | 0.231% |
| 1.50.1542022497 | 1 | 0.231% |
| 1.50.1533641100 | 1 | 0.231% |
| 1.50.1533501013 | 1 | 0.231% |
| 1.50.1533438045 | 1 | 0.231% |
| 1.50.1532998828 | 2 | 0.462% |
| 1.49.1534511954 | 1 | 0.231% |
| 1.49 | 1 | 0.231% |
| 1.48.1531531748 | 1 | 0.231% |
| 1.48.1531351337 | 1 | 0.231% |
| 1.00048 | 1 | 0.231% |
| 1.47.1531851286 | 1 | 0.231% |
| 1.47.1531022064 | 1 | 0.231% |
| 1.47.1530894399 | 1 | 0.231% |
| 1.47.1530755073 | 1 | 0.231% |
| 1.45.1587509036 | 2 | 0.462% |
| 1.45.1533007713 | 2 | 0.462% |
| 1.45.1531364789 | 1 | 0.231% |
| 1.45.1530222371 | 1 | 0.231% |
| 1.45.1530034368 | 1 | 0.231% |
| 1.45.1529902202 | 1 | 0.231% |
| 1.45.1529405391 | 1 | 0.231% |
| 1.45.1528892906 | 1 | 0.231% |
| 1.45.1528891800 | 1 | 0.231% |
| 1.45.1528147948 | 1 | 0.231% |
| 1.45.1527519630 | 1 | 0.231% |
| 1.45.1527260455 | 1 | 0.231% |
| 1.45.1525718372 | 1 | 0.231% |
| 1.45.1525421874 | 1 | 0.231% |
| 1.45.1525230928 | 1 | 0.231% |
| 1.45.1524633783 | 1 | 0.231% |
| 1.45.1523899911 | 1 | 0.231% |
| 1.45.1523530413 | 2 | 0.462% |
| 1.45.1523457397 | 1 | 0.231% |
| 1.45.1523386772 | 1 | 0.231% |
| 1.45.1523058545 | 1 | 0.231% |
| 1.45.1521838292 | 1 | 0.231% |
| 1.45.1521537900 | 1 | 0.231% |
| 1.45.1521244299 | 1 | 0.231% |
| 1.45.1520433925 | 1 | 0.231% |
| 1.45.1520336216 | 1 | 0.231% |
| 1.45.1518591122 | 1 | 0.231% |
| 1.45 | 1 | 0.231% |
| 1.43.1555415516 | 1 | 0.231% |
| 1.43.1517846497 | 1 | 0.231% |
| 1.43.1517352824 | 1 | 0.231% |
| 1.43.1516763575 | 1 | 0.231% |
| 1.43.1516703543 | 1 | 0.231% |
| 1.43.1516533785 | 1 | 0.231% |
| 1.43.1515696335 | 1 | 0.231% |
| 1.43.1515487797 | 1 | 0.231% |
| 1.43.1514489360 | 1 | 0.231% |
| 1.43.1513994889 | 1 | 0.231% |
| 1.43.1512988673 | 1 | 0.231% |
| 1.43.1512908123 | 1 | 0.231% |
| 1.43.1512901042 | 2 | 0.462% |
| 1.43 | 1 | 0.231% |
| 1.42.1515944289 | 1 | 0.231% |
| 1.42.1512309639 | 1 | 0.231% |
| 1.42.1511811646 | 3 | 0.693% |
| 1.42.1511272577 | 2 | 0.462% |
| 1.42.1511203076 | 1 | 0.231% |
| 1.42.1510748257 | 1 | 0.231% |
| 1.42.1510102628 | 1 | 0.231% |
| 1.42.1510023398 | 1 | 0.231% |
| 1.42.1510002747 | 1 | 0.231% |
| 1.41.1513271325 | 1 | 0.231% |
| 1.41.1508554114 | 1 | 0.231% |
| 1.41.1508312949 | 1 | 0.231% |
| 1.41.1508311294 | 1 | 0.231% |
| 1.41.1508186764 | 1 | 0.231% |
| 1.41.1507599612 | 1 | 0.231% |
| 1.41.1507463651 | 1 | 0.231% |
| 1.41.1507207127 | 1 | 0.231% |
| 1.41.1504886485 | 1 | 0.231% |
| 1.41.1504844041 | 1 | 0.231% |
| 1.41.1503947160 | 1 | 0.231% |
| 1.41.1503929297 | 1 | 0.231% |
| 1.41.1503812697 | 14 | 3.233% |
| 1.41.1503563822 | 1 | 0.231% |
| 1.41.1502888562 | 1 | 0.231% |
| 1.41 | 1 | 0.231% |
| 1.40.1508717571 | 1 | 0.231% |
| 1.40.1501254574 | 1 | 0.231% |
| 1.40.1500100406 | 1 | 0.231% |
| 1.40.1498695048 | 1 | 0.231% |
| 1.40.1498446712 | 1 | 0.231% |
| 1.40 | 1 | 0.231% |
| 1.39.1518713280 | 1 | 0.231% |
| 1.39.1498090376 | 1 | 0.231% |
| 1.39.1497307271 | 1 | 0.231% |
| 1.39.1496131950 | 1 | 0.231% |
| 1.39.1495320011 | 1 | 0.231% |
| 1.39.1495137870 | 1 | 0.231% |
| 1.39.1494884542 | 2 | 0.462% |
| 1.39 | 1 | 0.231% |
| 1.38.1536547337 | 1 | 0.231% |
| 1.37.1494525715 | 1 | 0.231% |
| 1.37.1491491884 | 1 | 0.231% |
| 1.37.1491400668 | 1 | 0.231% |
| 1.37 | 1 | 0.231% |
| 1.35.1491517260 | 1 | 0.231% |
| 1.35.1489090883 | 1 | 0.231% |
| 1.35.1488800743 | 1 | 0.231% |
| 1.35.1488229653 | 1 | 0.231% |
| 1.35.1488075596 | 1 | 0.231% |
| 1.35.1487751389 | 1 | 0.231% |
| 1.35.1487170003 | 1 | 0.231% |
| 1.35.1486991970 | 1 | 0.231% |
| 1.35.1486580092 | 1 | 0.231% |
| 1.35.1486387677 | 1 | 0.231% |
| 1.35 | 1 | 0.231% |
| 1.34.1485161498 | 1 | 0.231% |
| 1.34.1484403839 | 1 | 0.231% |
| 1.34.1484259491 | 1 | 0.231% |
| 1.34.1483501485 | 1 | 0.231% |
| 1.34.1482525537 | 1 | 0.231% |
| 1.34.1482181042 | 1 | 0.231% |
| 1.34 | 1 | 0.231% |
| 1.33.1482078127 | 1 | 0.231% |
| 1.33.1481687986 | 1 | 0.231% |
| 1.33.1481117982 | 2 | 0.462% |
| 1.33.1480339218 | 1 | 0.231% |
| 1.33 | 1 | 0.231% |
| 1.32.1478054975 | 1 | 0.231% |
| 1.32.1477645713 | 1 | 0.231% |
| 1.32 | 1 | 0.231% |
| 1.31.1588368024 | 1 | 0.231% |
| 1.31.1485764971 | 1 | 0.231% |
| 1.31.1476421966 | 1 | 0.231% |
| 1.31.1473111672 | 1 | 0.231% |
| 1.31.1472977345 | 1 | 0.231% |
| 1.31.1472269288 | 1 | 0.231% |
| 1.31.1470627096 | 1 | 0.231% |
| 1.31 | 1 | 0.231% |
| 1.30.1503952789 | 1 | 0.231% |
| 1.30.1469199075 | 1 | 0.231% |
| 1.30 | 1 | 0.231% |
| 1.28.1464867230 | 1 | 0.231% |
| 1.28.1463495513 | 1 | 0.231% |
| 1.27.1461043683 | 1 | 0.231% |
| 1.24.1491097355 | 1 | 0.231% |
| 1.23.1459927823 | 1 | 0.231% |
| 1.23 | 1 | 0.231% |
| 1.22.1516296982 | 1 | 0.231% |
| 1.14 | 1 | 0.231% |
| 1.13 | 1 | 0.231% |
| 1.08 | 1 | 0.231% |
| 1.02.1544999286 | 1 | 0.231% |
| 1.02.1538955073 | 1 | 0.231% |
| 1.02.1502423779 | 1 | 0.231% |
| 1.01 | 1 | 0.231% |
| 1.1 | 1 | 0.231% |
| 1.0.1561447551 | 1 | 0.231% |
| 1.0.1557054169 | 1 | 0.231% |
| 1.0.1506272910 | 1 | 0.231% |
| 1.0.0 | 1 | 0.231% |
| 1.00 | 1 | 0.231% |
| 1.0 | 1 | 0.231% |
| 0.1.1555488968 | 1 | 0.231% |