---
"Easy to use and quick to setup, Ultra is a powerful multipurpose theme. Use it to launch your business site, blog or portfolio. Create detailed layouts without writing a line of code using SiteOrigin's drag and drop Page Builder plugin. Start your pages off with a bold full-width Meta Slider and keep users engaged with a sticky menu. Fast, responsive, SEO optimized and backed by professional level support, Ultra is ready for your next project. For assistance, check out our theme documentation (http://purothemes.com/documentation/) or ask a question on our support forum (https://purothemes.com/support/)."
Theme Details
---
| | |
| --- | --- |
| Websites Found | 615 |
| URI | purothemes.com/themes/ultra/ |
| Version | 9.9.9 |
| Author | Puro |
| Author URI | purothemes.com |
| License | GNU General Public License v2 or later |
| Tags | one-column, two-columns, right-sidebar, custom-menu, featured-images, footer-widgets, full-width-template, sticky-post, theme-options, threaded-comments, translation-ready, e-commerce |
Popular Sites
---
We crawl the top 1+ million sites and these are the most popular websites we've found using the Ultra WordPress theme.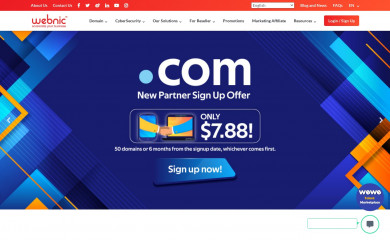 webnic.cc sourceessay.com webplant.in sbmarketingtools.com smeshipping.com gridphp.com
Websites Per Theme Version
| Version | Websites | |
| --- | --- | --- |
| 9.9.9 | 1 | 0.190% |
| 3.0.1 | 1 | 0.190% |
| 2.8.3 | 1 | 0.190% |
| 1.6.3 | 1 | 0.190% |
| 1.6.2 | 4 | 0.760% |
| 1.6.1 | 53 | 10.08% |
| 1.6.0 | 32 | 6.084% |
| 1.5.0 | 87 | 16.54% |
| 1.4.0 | 1 | 0.190% |
| 1.3.10 | 25 | 4.753% |
| 1.3.8 | 10 | 1.901% |
| 1.3.7 | 14 | 2.662% |
| 1.3.6 | 17 | 3.232% |
| 1.3.5 | 12 | 2.281% |
| 1.3.4 | 27 | 5.133% |
| 1.3.3 | 1 | 0.190% |
| 1.3.2 | 20 | 3.802% |
| 1.3.1 | 6 | 1.141% |
| 1.3 | 14 | 2.662% |
| 1.2.19 | 11 | 2.091% |
| 1.2.18 | 7 | 1.331% |
| 1.2.17 | 2 | 0.380% |
| 1.2.16 | 3 | 0.570% |
| 1.2.15 | 5 | 0.951% |
| 1.2.13 | 3 | 0.570% |
| 1.2.12 | 5 | 0.951% |
| 1.2.11 | 6 | 1.141% |
| 1.2.9 | 4 | 0.760% |
| 1.2.8 | 1 | 0.190% |
| 1.2.7 | 3 | 0.570% |
| 1.2.6 | 1 | 0.190% |
| 1.2.4 | 1 | 0.190% |
| 1.2.3 | 2 | 0.380% |
| 1.2.2 | 3 | 0.570% |
| 1.2.1 | 1 | 0.190% |
| 1.2.0 | 8 | 1.521% |
| 1.1.9 | 1 | 0.190% |
| 1.1.7 | 2 | 0.380% |
| 1.1.6 | 5 | 0.951% |
| 1.1.5 | 3 | 0.570% |
| 1.1.4 | 1 | 0.190% |
| 1.1.3 | 8 | 1.521% |
| 1.1.2 | 3 | 0.570% |
| 1.1.1 | 3 | 0.570% |
| 1.1.0 | 2 | 0.380% |
| 1.0.9 | 1 | 0.190% |
| 1.0.8 | 15 | 2.852% |
| 1.0.7 | 4 | 0.760% |
| 1.0.5 | 1 | 0.190% |
| 1.0.4 | 2 | 0.380% |
| 1.0.3 | 4 | 0.760% |
| 1.0.2 | 73 | 13.88% |
| 1.0.1 | 1 | 0.190% |
| 1.0.0 | 1 | 0.190% |
| 1.0 | 3 | 0.570% |