Themes » Weaver Xtreme
---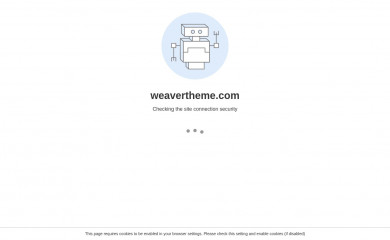 "Weaver Xtreme - One Theme to Design Them All. Weaver Xtreme is the orginal Options-Based WordPress theme, and it is fully Gutenberg ready. Instead of spending hours finding the right theme, with Weaver Xtreme you can create the site you want! Weaver Xtreme Version 4 is the culmination of more than 8 years of development, and the experience of tens of thousands of users. The free version of Weaver Xtreme includes features and options that are premium add-ons to other themes. No other theme gives you the complete tool set to create the perfect site of any type: blogging, business, photography, organization, CMS, anything! Start with one of the included subthemes, then use the Customizer to make your site look exactly like you want. Beginner? Advanced Designer? Anyone can create a custom site with Weaver Xtreme. Theme features include: responsive - automatic mobile style; easy full-width design; Featured Image display options; comprehensive and flexible sidebars and widget areas; Video Headers, Fixed Top Menus, context sensitive help; extensive documentation; visitor side translations for more than 20 languages; WP Multisite; supports new WP Wide and Full alignments; integrated support for Gutenberg and Page Builders like Elementor and SiteOrigin; popular plugin support, including Woocommerce. The theme screenshot only represents one possible starting point - over 20 other ready-to-go subthemes are available. Where you go next is up to you! Once you've tried Weaver Xtreme, you won't be able to give up the freedom of total control. See a demo of all the features at the Weaver Xtreme Demo."
-
Bruce Wampler
(theme author)
Theme Details
---
| | |
| --- | --- |
| Websites Found | 1,083 |
| URI | weavertheme.com |
| Version | 4.4.8 |
| Author | Bruce Wampler |
| Author URI | weavertheme.com/about |
| License | GNU General Public License v3 or later |
| Tags | one-column, two-columns, three-columns, left-sidebar, right-sidebar, custom-background, custom-colors, custom-header, custom-logo, custom-menu, editor-style, featured-image-header, featured-images, flexible-header, footer-widgets, full-width-template, microformats, post-formats, rtl-language-support, sticky-post, theme-options, threaded-comments, translation-ready |
Popular Sites
---
We crawl the top 1+ million sites and these are the most popular websites we've found using the Weaver Xtreme WordPress theme.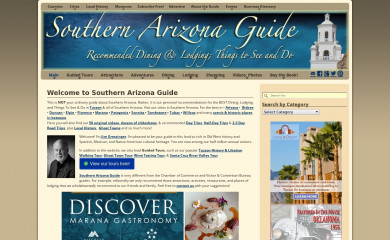 southernarizonaguide.com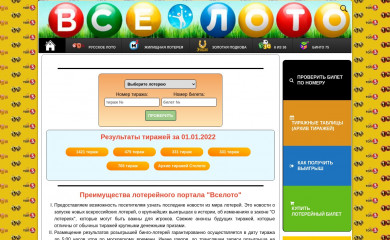 vseloto.ru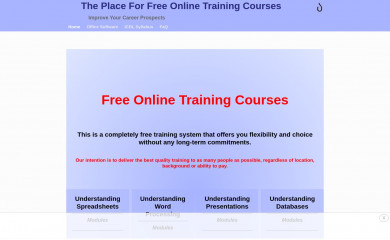 free-online-training-courses.com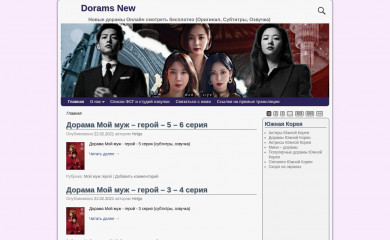 dorams-new.ru
vendorland.ca shipk12.org
Websites Per Theme Version
| Version | Websites | |
| --- | --- | --- |
| 4.4.8 | 1 | 0.111% |
| 4.4.7 | 108 | 11.97% |
| 4.4.5 | 12 | 1.330% |
| 4.4.4 | 59 | 6.541% |
| 4.4.3 | 23 | 2.550% |
| 4.4.2 | 4 | 0.443% |
| 4.4.1 | 14 | 1.552% |
| 4.4.0 | 36 | 3.991% |
| 4.4 | 1 | 0.111% |
| 4.3.9 | 64 | 7.095% |
| 4.3.8 | 29 | 3.215% |
| 4.3.7 | 4 | 0.443% |
| 4.3.6 | 1 | 0.111% |
| 4.3.5 | 3 | 0.333% |
| 4.3.4 | 82 | 9.091% |
| 4.3.3 | 40 | 4.435% |
| 4.3.2 | 21 | 2.328% |
| 4.3.1 | 38 | 4.213% |
| 4.3 | 1 | 0.111% |
| 4.2.6 | 27 | 2.993% |
| 4.2.5 | 12 | 1.330% |
| 4.2.4 | 3 | 0.333% |
| 4.2.2 | 51 | 5.654% |
| 4.2.1 | 6 | 0.665% |
| 4.2 | 1 | 0.111% |
| 4.1 | 33 | 3.659% |
| 4.0.9 | 6 | 0.665% |
| 4.0.8 | 8 | 0.887% |
| 4.0.7 | 1 | 0.111% |
| 4.0.6 | 4 | 0.443% |
| 4.0.5 | 18 | 1.996% |
| 4.0.4 | 3 | 0.333% |
| 4.0.3 | 1 | 0.111% |
| 4.0.2 | 3 | 0.333% |
| 4.0.1 | 1 | 0.111% |
| 3.2.3 | 28 | 3.104% |
| 3.2 | 3 | 0.333% |
| 3.1.12 | 5 | 0.554% |
| 3.1.10 | 28 | 3.104% |
| 3.1.9 | 11 | 1.220% |
| 3.1.8 | 7 | 0.776% |
| 3.1.7 | 1 | 0.111% |
| 3.1.6 | 2 | 0.222% |
| 3.1.5 | 8 | 0.887% |
| 3.1.3 | 10 | 1.109% |
| 3.1.2 | 4 | 0.443% |
| 3.1 | 4 | 0.443% |
| 3.0.4 | 9 | 0.998% |
| 3.0.3 | 2 | 0.222% |
| 2.1.3 | 11 | 1.220% |
| 2.1.2 | 3 | 0.333% |
| 2.1.1 | 1 | 0.111% |
| 2.1 | 1 | 0.111% |
| 2.0.9 | 4 | 0.443% |
| 2.0.8 | 1 | 0.111% |
| 2.0.7 | 5 | 0.554% |
| 2.0.4 | 4 | 0.443% |
| 2.0.3 | 2 | 0.222% |
| 2.0 | 1 | 0.111% |
| 1.3 | 7 | 0.776% |
| 1.2.4 | 10 | 1.109% |
| 1.2.3 | 2 | 0.222% |
| 1.2.2 | 1 | 0.111% |
| 1.1.3 | 2 | 0.222% |
| 1.0.2 | 1 | 0.111% |
| 1.0.1 | 4 | 0.443% |
| 1.0 | 1 | 0.111% |