Themes » Weaver Xtreme
---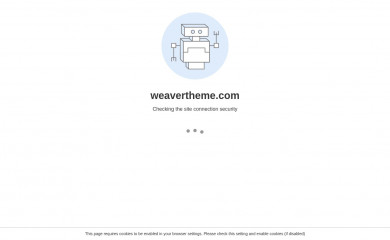 "Weaver Xtreme - One Theme to Design Them All. Weaver Xtreme is the original Options-Based WordPress theme. Instead of spending hours finding the right theme, with Weaver Xtreme you can create the site you want! Weaver Xtreme Version 5 is the culmination of more than 10 years of development, and the experience of tens of thousands of users. The free version of Weaver Xtreme includes features and options that are premium add-ons to other themes. No other theme gives you the complete tool set to create the perfect site of any type: blogging, business, photography, organization, CMS, anything! Start with one of the included subthemes, then use the Customizer to make your site look exactly like you want. Beginner? Advanced Designer? Anyone can create a custom site with Weaver Xtreme without extensive custom CSS or creating a child theme using your choice of three option setting interfaces. Theme features include: responsive - automatic mobile style; easy full-width design; Featured Image display options; comprehensive and flexible sidebars and widget areas; Video Headers, Fixed Top Menus; translations for more than 20 languages; WP Multisite; support for both the Classic and Block Editors with your styling options displayed; support for popular plugins like Elementor, SiteOrigin, and Woocommerce. Many alternative ready-to-go subthemes are included as starting point. The theme screenshot represents only one possibility. Where you go next is up to you! Once you've tried Weaver Xtreme, you won't be able to give up the freedom of total control. See a demo of all the features at the Weaver Xtreme Demo."
-
Bruce Wampler
(theme author)
Theme Details
---
| | |
| --- | --- |
| Websites Found | 1,193 |
| URI | weavertheme.com |
| Version | 5.0.6 |
| Author | Bruce Wampler |
| Author URI | weavertheme.com/about |
| License | GNU General Public License v3 or later |
| Tags | one-column, two-columns, three-columns, left-sidebar, right-sidebar, custom-background, custom-colors, custom-header, custom-logo, custom-menu, editor-style, featured-image-header, featured-images, flexible-header, footer-widgets, full-width-template, microformats, post-formats, rtl-language-support, sticky-post, theme-options, threaded-comments, translation-ready |
Popular Sites
---
We crawl the top 1+ million sites and these are the most popular websites we've found using the Weaver Xtreme WordPress theme.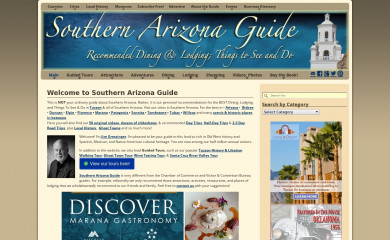 southernarizonaguide.com
pluginpoets.com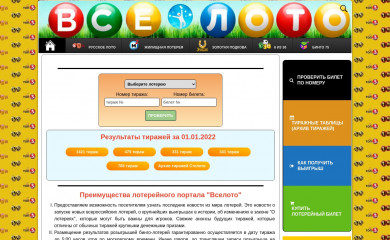 vseloto.ru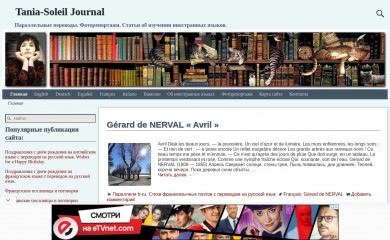 tania-soleil.com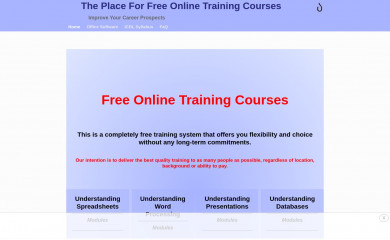 free-online-training-courses.com internetinfomedia.com
Websites Per Theme Version
| Version | Websites | |
| --- | --- | --- |
| 5.0.6 | 1 | 0.099% |
| 5.0 | 1 | 0.099% |
| 4.4.8 | 78 | 7.685% |
| 4.4.7 | 118 | 11.63% |
| 4.4.5 | 12 | 1.182% |
| 4.4.4 | 61 | 6.010% |
| 4.4.3 | 27 | 2.660% |
| 4.4.2 | 3 | 0.296% |
| 4.4.1 | 14 | 1.379% |
| 4.4.0 | 37 | 3.645% |
| 4.4 | 1 | 0.099% |
| 4.3.9 | 65 | 6.404% |
| 4.3.8 | 32 | 3.153% |
| 4.3.7 | 4 | 0.394% |
| 4.3.6 | 1 | 0.099% |
| 4.3.5 | 2 | 0.197% |
| 4.3.4 | 82 | 8.079% |
| 4.3.3 | 41 | 4.039% |
| 4.3.2 | 21 | 2.069% |
| 4.3.1 | 41 | 4.039% |
| 4.3 | 1 | 0.099% |
| 4.2.6 | 26 | 2.562% |
| 4.2.5 | 13 | 1.281% |
| 4.2.4 | 3 | 0.296% |
| 4.2.2 | 50 | 4.926% |
| 4.2.1 | 6 | 0.591% |
| 4.2 | 1 | 0.099% |
| 4.1 | 34 | 3.350% |
| 4.0.9 | 6 | 0.591% |
| 4.0.8 | 8 | 0.788% |
| 4.0.7 | 1 | 0.099% |
| 4.0.6 | 4 | 0.394% |
| 4.0.5 | 18 | 1.773% |
| 4.0.4 | 3 | 0.296% |
| 4.0.3 | 1 | 0.099% |
| 4.0.2 | 3 | 0.296% |
| 4.0.1 | 1 | 0.099% |
| 3.2.3 | 27 | 2.660% |
| 3.2 | 3 | 0.296% |
| 3.1.12 | 5 | 0.493% |
| 3.1.10 | 30 | 2.956% |
| 3.1.9 | 12 | 1.182% |
| 3.1.8 | 8 | 0.788% |
| 3.1.7 | 1 | 0.099% |
| 3.1.6 | 2 | 0.197% |
| 3.1.5 | 10 | 0.985% |
| 3.1.3 | 10 | 0.985% |
| 3.1.2 | 4 | 0.394% |
| 3.1.1 | 1 | 0.099% |
| 3.1 | 4 | 0.394% |
| 3.0.4 | 10 | 0.985% |
| 3.0.3 | 2 | 0.197% |
| 2.1.3 | 12 | 1.182% |
| 2.1.2 | 3 | 0.296% |
| 2.1.1 | 1 | 0.099% |
| 2.1 | 1 | 0.099% |
| 2.0.9 | 4 | 0.394% |
| 2.0.8 | 1 | 0.099% |
| 2.0.7 | 5 | 0.493% |
| 2.0.4 | 4 | 0.394% |
| 2.0.3 | 1 | 0.099% |
| 2.0 | 1 | 0.099% |
| 1.3 | 7 | 0.690% |
| 1.2.4 | 11 | 1.084% |
| 1.2.3 | 3 | 0.296% |
| 1.2.2 | 2 | 0.197% |
| 1.1.3 | 2 | 0.197% |
| 1.1 | 1 | 0.099% |
| 1.0.2 | 1 | 0.099% |
| 1.0.1 | 4 | 0.394% |
| 1.0 | 1 | 0.099% |