---
"i-excel is a beautiful, elegant and flexible theme with several premium features. This highly customizable theme can be used for business websites, portfolios, personal websites or blogging. Highly responsive nature of i-spirit makes it suitable for large desktop screens to small mobile screens. Some of the features are unlimited color, boxed/wide layout, custom background, custom css styling, social links, multiple blog layout, etc. i-excel comes with the plugin "templatesnext toolkit" giving you extra flexibility and functionality which includes, shortcodes to build pages with rows/column, SEO enabled headings, portfolios, testimonials, custom blog pages, custom slider etc. You can create beautiful pages with portfolio/blog carousels, masonry blocks, services, call to act sections etc. Unlike other themes i-excel does not use theme settings to store content and you can switch theme without losing content. i-excel is WooCommerce ready."
Theme Details
---
| | |
| --- | --- |
| Websites Found | 513 |
| URI | www.templatesnext.org/iexcel/ |
| Version | 2.0 |
| Author | templatesnext team |
| Author URI | templatesnext.org |
| License | GNU General Public License v2 or later |
| Tags | Black, Gray, Green, Fluid-Layout, Responsive-Layout, One-Column, Two-Columns, Right-Sidebar, Custom-Colors, Custom-Menu, Featured-Images, Flexible-Header, Full-Width-Template, Microformats, Post-Formats, Sticky-Post, Theme-Options, Threaded-Comments, Translation-Ready |
Popular Sites
---
We crawl the top 1+ million sites and these are the most popular websites we've found using the i-excel WordPress theme. jirmv.lv webbuilding.ru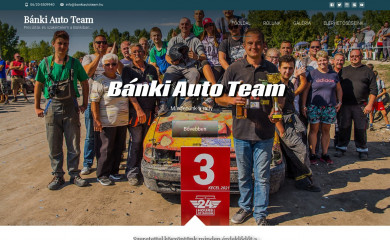 bankiautoteam.hu kscharitabletrust.org hukosz.pl gama-consulting.pl
Websites Per Theme Version
| Version | Websites | |
| --- | --- | --- |
| 2.0 | 1 | 0.213% |
| 1.7.9 | 11 | 2.345% |
| 1.7.8 | 9 | 1.919% |
| 1.7.7 | 6 | 1.279% |
| 1.7.6 | 69 | 14.71% |
| 1.7.5 | 3 | 0.64% |
| 1.7.4 | 2 | 0.426% |
| 1.7.3 | 5 | 1.066% |
| 1.7.1 | 3 | 0.64% |
| 1.7.0 | 2 | 0.426% |
| 1.6.9 | 8 | 1.706% |
| 1.6.8 | 3 | 0.64% |
| 1.6.7 | 2 | 0.426% |
| 1.6.6 | 3 | 0.64% |
| 1.6.4 | 17 | 3.625% |
| 1.6.3 | 14 | 2.985% |
| 1.6.2 | 3 | 0.64% |
| 1.6.1 | 2 | 0.426% |
| 1.5.9 | 40 | 8.529% |
| 1.5.8 | 14 | 2.985% |
| 1.5.7 | 12 | 2.559% |
| 1.5.6 | 3 | 0.64% |
| 1.5.3 | 11 | 2.345% |
| 1.5.2 | 17 | 3.625% |
| 1.5.0 | 16 | 3.412% |
| 1.4.8 | 11 | 2.345% |
| 1.4.6 | 11 | 2.345% |
| 1.4.5 | 3 | 0.64% |
| 1.4.3 | 1 | 0.213% |
| 1.4.2 | 1 | 0.213% |
| 1.4.1 | 5 | 1.066% |
| 1.3.9 | 3 | 0.64% |
| 1.3.8 | 2 | 0.426% |
| 1.3.6 | 4 | 0.853% |
| 1.3.5 | 4 | 0.853% |
| 1.3.3 | 2 | 0.426% |
| 1.3.2 | 6 | 1.279% |
| 1.3.0 | 29 | 6.183% |
| 1.2.8 | 2 | 0.426% |
| 1.2.6 | 2 | 0.426% |
| 1.2.5 | 1 | 0.213% |
| 1.2.4 | 2 | 0.426% |
| 1.2.3 | 4 | 0.853% |
| 1.2.2 | 5 | 1.066% |
| 1.2.1 | 29 | 6.183% |
| 1.1.9 | 10 | 2.132% |
| 1.1.8 | 2 | 0.426% |
| 1.1.6 | 27 | 5.757% |
| 1.1.5 | 9 | 1.919% |
| 1.1.4 | 1 | 0.213% |
| 1.1.3 | 7 | 1.493% |
| 1.1.1 | 7 | 1.493% |
| 1.1.0 | 2 | 0.426% |
| 0.1 | 1 | 0.213% |